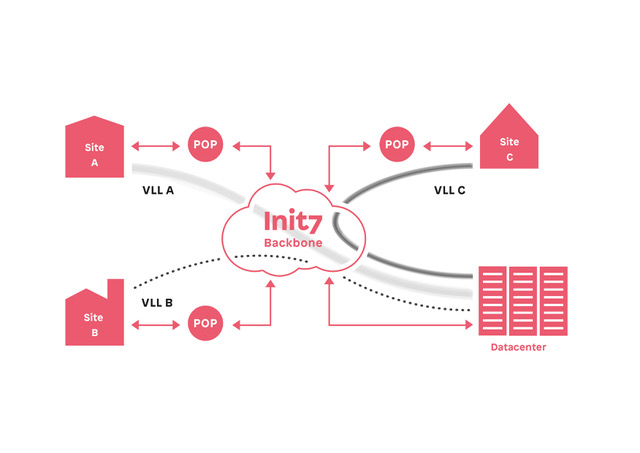 Fast, secure and smooth data and communication transfer between sites is essential for the functioning of central business processes. We offer solutions to connect several company sites into one network, connect datacenters or centralise servers. You will enjoy highest network and service quality.
For small and large companies
Regardless of whether it's an SME or a large company – we network company locations securely, reliably and at fair conditions starting at CHF 222/month. If desired, also in combination with internet access.
Contact our Business Team for an individual and non-binding consultation.
VLL (Virtual Leased Line)
IP data packets are assigned different labels, which enable routers to forward the packets very quickly and via the optimal route in the network. This can create a more stable and powerful type of connection.
Overview and Prices
Further Information
For more information on the various site networking technologies and their respective advantages and disadvantages, see our blog (in German).